Instagram is one of the most popular social networking sites in the world which has become a great content marketing, networking and audience engagement tool for brands and businesses. The brands that want to get the most out of this social network need to gain a massive following.
Your followers represent the number of people who are interested in your brand. More followers mean more interactions, more sales, and a stronger online presence. But, unfortunately, posting interesting and colourful content is not enough for your Instagram growth.
Although Instagram has never explained exactly how its algorithm works, it seems to really like engagement. So, if you have an increased engagement, Instagram will try to show your page, pictures and videos to more people. You may even appear in people's home feeds.
Forget about using automated tools in order to increase the number of followers, because this is against Instagram policy, and may cause you problems with your account. Concentrate on increasing your Instagram growth organically.
Here are 15 effective Instagram growth strategies, tips and tricks that will teach you how to get more followers, grow more relevant audience and get more visibility.
---
1.Create a theme
This strategy should be your top priority. Your Instagram page reflects your brand personality. So, you need to develop an instantly recognizable visual content style for your page. There are many options that can be a fit for your specific product or service.
It is important to remain consistent in your photos – concentrate on the look, the angle, the story, the location, the subject and the edit of your posts.
Write down several words that you want your followers to associate with your Instagram account (e.g. bright, romantic, artistic). Try to stick to the theme you choose, and start creating all the posts for your account based on that theme.
---
2.Post consistently
Followers are expecting consistency from the pages they follow. The profiles that post at least once a day gets more likes and followers than the ones that post less frequently. People will definitely remember you if they see you regularly in their feed and stories.
Before you start scheduling your posts on Instagram, you need to determine the optimal hours to post. Find out when your audience is most active on Instagram, and schedule your posts based on that research. That's when you will get the most engagement.
The Instagram algorithm will reward you for consistency by showing your posts at the top of the timeline. Remember to diversify your content, and to keep things fresh. Nobody likes seeing similar posts over and over again.
---
3.Play with hashtags
A hashtag is the first step to bringing new people to your post. Instagram made it possible to follow a hashtag, so now it's easier to be found by your target audience. This is a great way to attract new followers, build a community and increase engagement. The hashtags are mainly used with an intent to discover content, so you need to pay an extra attention to them.
First of all, create a unique hashtag related to your product or business, and ask people to use it in their posts or stories, with the aim of reposting them later. This will give you new content for your stories and will drive engagement. You should also consider adding popular and trending tags to your posts. Make sure all your hashtags are relevant and avoid using the random ones.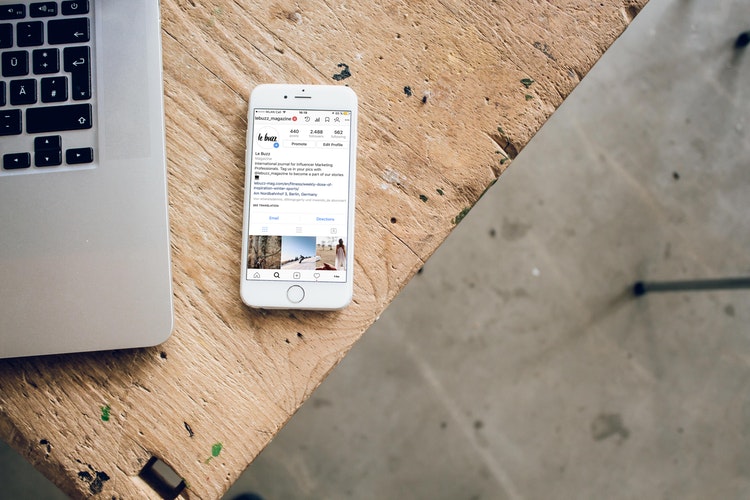 ---
4.Reward your followers
It is highly essential to let your followers know that you appreciate their presence and engagement. The best way to show your gratitude is to reward them. Followers are more likely to stick with your brand if you encourage them like this. At the end of the day, everyone loves receiving gifts, right?
With the app like Say2B you can easily reward your followers with gifts, coins or discounts. This is a great customer loyalty app that can help you attract new people, and keep the existing ones. Make your followers happy, and let them feel special by rewarding them with the best possible gifts and discounts.
---
5. Reply to comments
Social media is all about two-way communication between brands and customers. Ignoring the presence of your followers in social media, and not interacting with them can be fatal for your business. They take the effort to comment on your posts, so they will feel delighted to see your reply there.
Instagram is not a traditional advertising platform. Here, people expect some kind of communication with the brand. So, you should build a stronger relationship with your followers by communicating with them through the comments. All you need to do is to take some time to respond to several comments that seem important for your brand image. There's no need to reply to every single comment, your followers know that you're busy running a business. Remember: if you stop engaging back with your following, they will become disconnected.
---
6. Remember your calls to action
If you want your followers to do something, just ask them about it. As simple as it may sound, you can ask them to like your photo, to use a certain hashtag, to tag a friend or to share your content if they agree with it.
Add some calls to action to your post captions regarding your product or brand. This can be great for your Instagram growth, because the more engagement the photo has, the more it will appear in followers' feed. When you include a soft call-to-action, you make your loyal followers understand that they can contribute more to your content. All you need to do is to put your interesting idea there and encourage your followers to act accordingly.
---
7.Host contests
This strategy will help you increase brand awareness, gain new followers, and, of course, enhance engagement. Generally, the most commented-on posts are the contest posts. There are different types of contests that you can run on Instagram, all you need to do is to choose the one which is a fit for your page: a photo contest, story contest, etc..
Have your followers repost a specific Instagram story and tag you in the caption, or ask them to use your hashtag on their posts. Also, you can ask them to leave a comment to enter the contest. These posts help you increase your reach on Instagram, and attract many people who might not even have heard of your product before.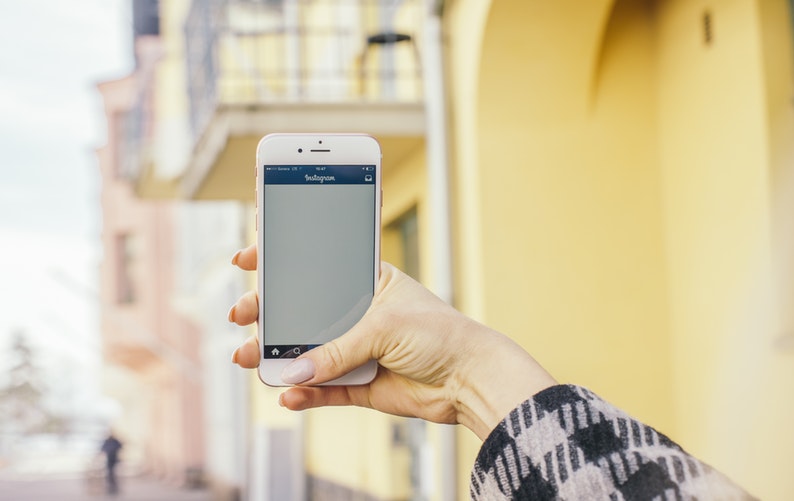 ---
8. Use Instagram stories
The popularity of Instagram Stories is swiftly growing, and your followers are regularly watching them. So, you need to get super creative with them. These stories give you the opportunity to create many different types of content to engage and to grow your audience. Here's what you can create with them: questions, polls, Boomerangs, music videos, and many more.
Show your followers daily interesting content to keep them updated about your actions. You will also appear in the stories feed when you go live on Instagram. Many of users prefer watching stories more than scrolling their Instagram feed. You can also include some CTAs in your stories in order to get an instant engagement. Instagram stories are a great way to inform your followers about a new post, or to ask them what they think about it.
---
9.Cross-post
Cross posting is a great way to drive attention back to your Instagram page from other social networks. Make sure that people who are following your brand on Facebook, Twitter or Tumblr know that you are also active on Instagram. Happily, it is easy to share your Instagram posts to other social networks and to gain new followers to your existing page.
If you've already built your brand presence on other social platforms, you can share a quick post encouraging your people to follow you on Instagram as well. So, you simply need to direct them to your Instagram profile from other channels – this is what cross-posts are about. Use your existing hashtags and posting links on other social networks in order to drive engagement. People tend to like more the images posted to Facebook from Instagram than natively published ones. So, more attention you bring to your Instagram page, more people will follow it.
---
10.Analytics
Always check your analytics. Instagram Insights gives you an opportunity to find out how much engagement your posts get. Go to your page, and check your analytics by tapping on "Instagram Insights" icon. Do a little research. Your top posts are the ones that you should concentrate on the most. If a certain type of image or video gets the most impressions, you should post more of similar content, and check if your followers continue to engage with them.
Using your analytics for Instagram growth is one of the key ways to succeed. Analyze them regularly, and try to create high-quality content for your followers. You should also track your performance against your competitors. Find out which strategy they use for Instagram growth, and make it work for you as well. Pay extra attention to the colours of photos, their captions, and the hashtags they use.
Also read: Why Ecommerce Friction is (Sometimes) a Good Thing