Your product page is the second most important page on your site. (The most important being your checkout page.)
So if your product page sucks, you'll lose loads of customers.
But if it rocks?
Then you'll be rolling in the dough!
1. Use Big, Sexy Product Images to Mesmerize Visitors Into Customers.
Your photos are EVERYTHING!
Great product descriptions are important. Reviews are really important. A strong call to action button that's above the fold is important.
But pull away the photos and none of that matters.
If you're using amateur photos that are "good enough", but still look kind of unprofessional, that's hurting your conversions.
Ask your supplier for some top-notch photos. Just make sure you optimize and compress them so they don't slow down your loading speeds!
2. Create a Product Video (Or 360-Degree View) to Give Visitors A Better Mental Picture.
Remember how I said your customer needs to be able to imagine themselves owning a product when we discussed image zoom?
Well a surefire way to help them do that is with product videos to accompany your photos, like this awesome example from Solo Stove:
In fact, videos have been shown to increase conversions by 71%.
Ready to get started?
3. Use Price Anchoring and Scarcity to Hack Visitors Psychology.
Price anchoring is the practice of establishing a more expensive item to make the less expensive option seem more enticing.
This enables you to guide your customer to purchasing the exact option that you want them to.
The benefits of price anchoring go both ways.
A study by Conversion XL shows how anchoring prices actually helps the customer differentiate one item from another. They go on to say that "when similar items have the same price, consumers are inclined to defer their decision instead of taking action."
Would you rather have a customer motivated to make a decision or paralyzed by too many similar items? We thought so.
Which brings us to scarcity.
Scarcity is "the phenomenon where, when a product or service is limited in availability (or perceived as being limited), it becomes more attractive.
This can be anything from a three-day sale to alerting your customer of the limited stock for a particular product.
Here are some great examples of scarcity:
Notice how the example below uses a timer and "Selling Fast!" to make the customer to feel a sense of urgency.
4. Have a Prominent Call to Action and Rake In the Sales.
You could have a beautiful website, but if there's no call to action you're wasting your customers' time.
People don't come to your website to simply look. They come to buy, subscribe, download, etc. The quicker you can help your customers achieve this, the happier they'll be.
Notice how the Beauty Pitch website not only has compelling pictures and videos, but it also has a clear call to action (Purchase Tickets Here).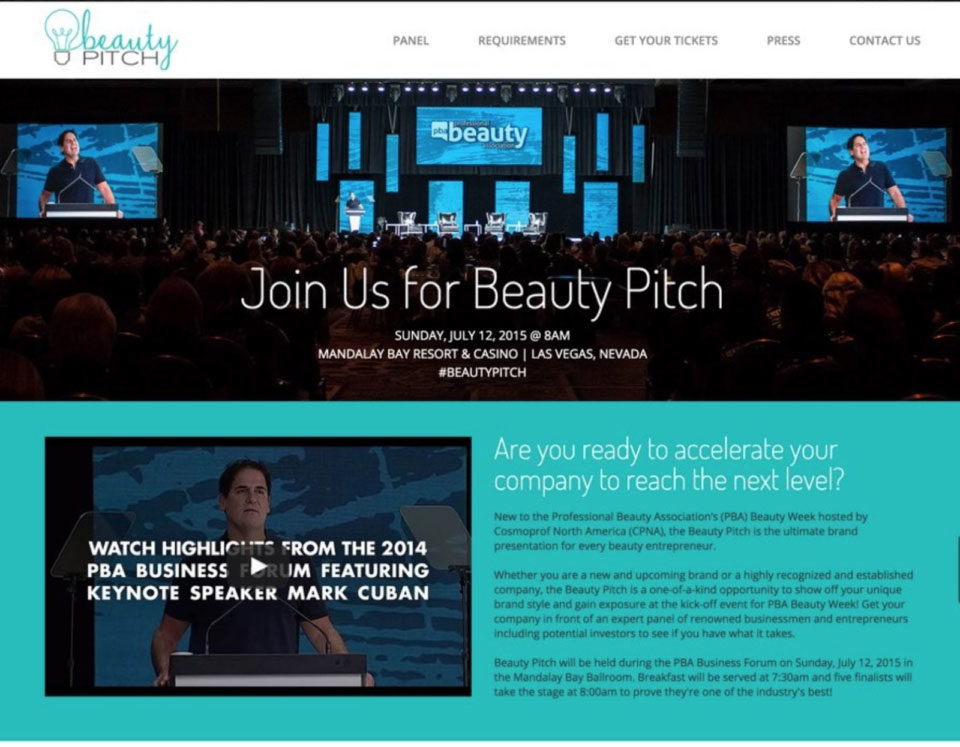 There are no other buttons to click once you get to the CTA button. In addition, the color stands out against the white backdrop and blue accent colors.
Make your CTA so prominent that customers can't wait to click on it!
Also, don't be afraid to A/B test CTA button colors and text until you find what resonates with your site users. While you're at it, here are some other A/B testing ideas for conversion optimization:
Try different value propositions, such as pricing or free add-ons
Test product copy and different quality images
Add different types of security seals/trust badges
Just remember to only test one element at a time!
Source: https://thomasgbennett.com/ecommerce-best-practices/